Click to return to the previous page...
Family Learning
Family Christmas Crafts 2020
As we are unable to hold our Christmas craft session as usual this year we have made up craft packs for families to get creative at home. Each pack contains lots of different craft ideas and resources to make at least 4 different items and were sent home on 4th December to all who ordered them.
The following photos show them being used and enjoyed at home.
Use this form to send yours and we will then add them to this page.

M. enjoyed making her snowman tree decoration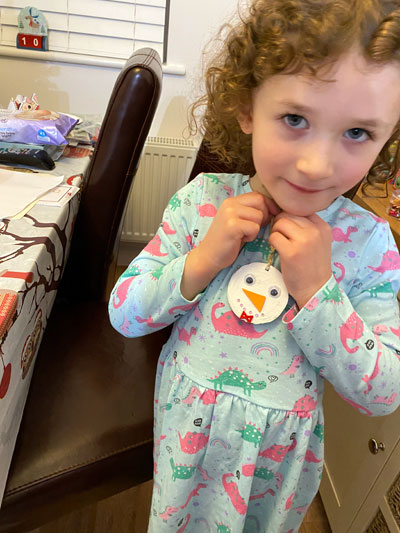 E. and her brother J. started their Christmas craft. They loved doing it.