Curriculum: English
How do we teach English at Red Oaks Primary School?
At Red Oaks we believe that when children are given exciting experiences, from any stimulus, they can be inspired. They will not only learn to develop their own ideas but then share them through spoken and written communication. Through these positive experiences, we endeavour to equip children with the language skills they need to become effective communicators and language users as members of their community and the wider world. We will strive to achieve this by following the EYFS Curriculum and the English Programmes of study for Key Stages 1-2.
We aim to:
Provide a rich, challenging and stimulating language environment, where speaking and listening, reading and writing are integrated
Provide opportunities for pupils to become confident, competent and expressive users of the language with a developing knowledge of how it works
Provide opportunities for pupils to be reflective users of language
Develop pupils' awareness of purpose and audience for both written and oral language
Create an environment where pupils are encouraged to construct and convey meaning, both in speech and writing, of factual, imaginary and personal experiences
Build pupils' confidence by creating a positive learning environment where all children can achieve
Red Oaks Reading Spine
On World Book Day, each class received a very exciting box.
Each box was decorated by a member of staff of Red Oaks and filled with brand new exciting books including picture books, chapter books and wordless books! This launches our new Reading Spine at Red Oaks; a selection of high quality books that will be shared in school with each year group.
We love reading!
Download a full list of all the books here.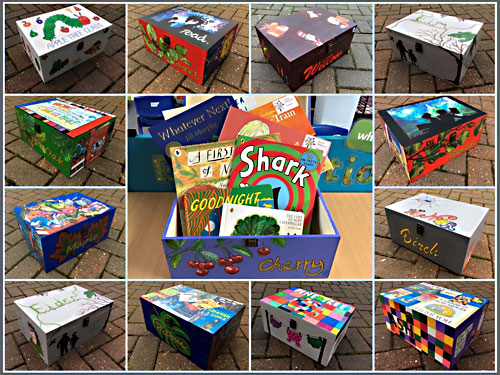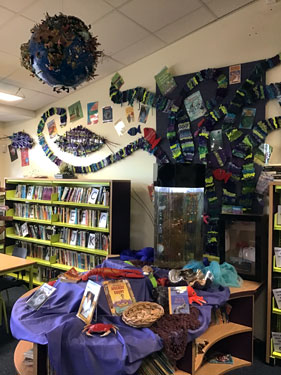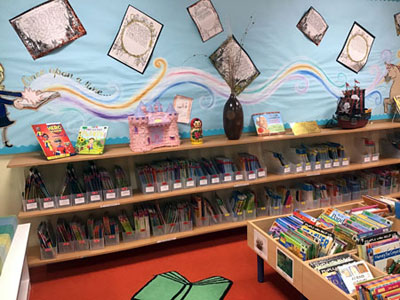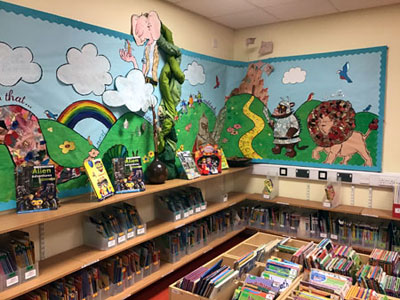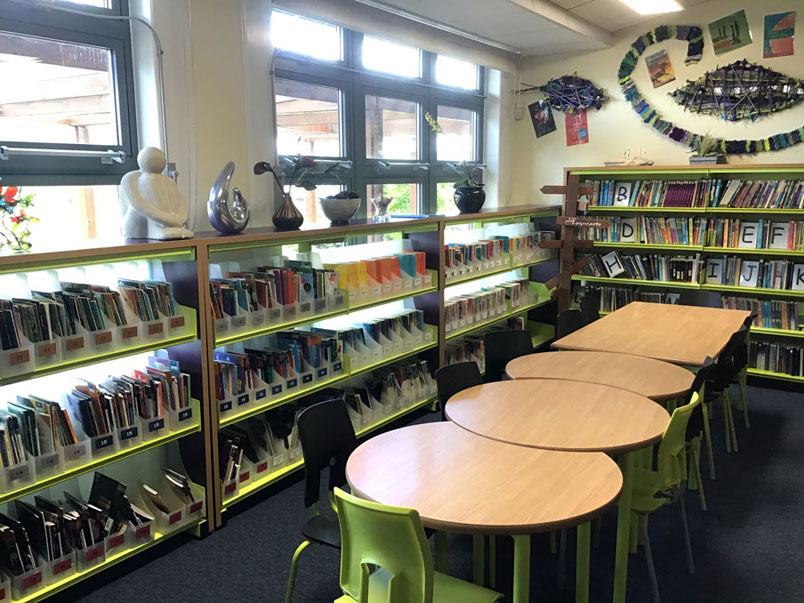 Talk4Writing
At Red Oaks we firmly believe in the importance of immersing the children experiences to support their spoken language before asking them to write. We follow the 3 stages of Talk4Writing; imitation (learning a specially written model text), innovation (creating a slightly changed version of the text and invention (creating our own version of the text. Throughout the process the children talk it, write it, edit it! At each stage the children are exposed to drama, art and many cross-curricular links.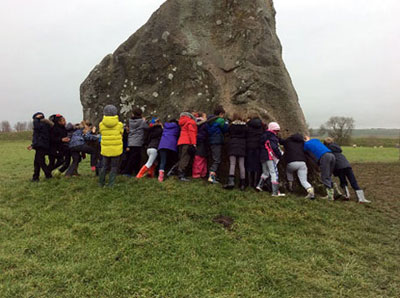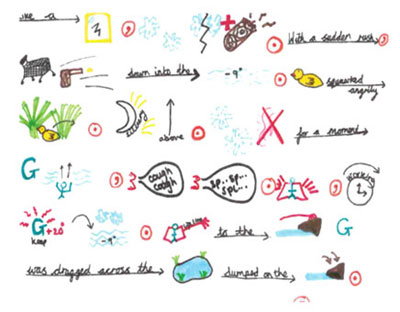 Spelling and grammar
As well as daily English lessons we also teach discrete spelling session and grammar sessions. We teach the spelling patterns for each year group which are outlined in the NC Appendix1. To support this we use Read, write inc 'Spellzone'. Grammar is taught through rich texts which help the children put the punctuation and grammar rule outlined in NC Appendix 2 into context. Spellings are send home weekly from Y1-Y6 to support the statutory/ CE words.
Phonics
We follow our bespoke phonics roadmaps for progression and coverage using visual phonics and Supersonic Phonic Friends as a hook for the children. Phonics is taught daily in EYFS and KS1 building up to an hour of phonics teaching by the end of Reception. Weekly assessment will show the children who are emerging, developing or secure in each phase. This will allow teachers to refer to the phonics road map where 'booster groups' (interventions) are mapped out.
Daily Guided Reading
During guided reading, children should be challenged by sharing books in-line with and above their reading ability. There should be the opportunity to read a range of text types with an emphasis on the genre being taught in English lessons. As children's reading progresses, the main focus of guided reading changes from decoding to developing comprehension skills and higher order reading skills.
Sessions last 20-30 minutes and are designed to teach the children specific reading skills linked to the RAFs. The majority of lesson will be whole class teaching with opportunities for individual comprehension, test technique and individual readers. Teachers will used the DERIC (decode, explain, retrieve, interpret, choice) reading approach, which is linked to the RAFs, to teach the children a skill weekly.
We also run weekly paired reading sessions where children of different ages are able to share books together.
Our extensive libraries allow the children access to a wide range of genres. These are predominantly Oxford Reading Tree schemes with a variety of authors in our KS2 library. In addition to this the children also have access to Oxford Reading Buddy online where they can access ebooks and comprehension questions wherever they are.
Drama
Useful ideas for Drama starting points – particularly useful for promoting writing for boys.
Download