Curriculum: Music
How do we teach Music at Red Oaks Primary School?
'Music gives a soul to the universe, wings to the mind, flight to the imagination and life to everything.' Plato
At Red Oaks, we believe that music is one way in which we can make sense of our lives. It is a universal language spanning time, cultures and disciplines and, through music, we can express, represent and communicate our ideas and perceptions.
Through music provision at Red Oaks, we aim to:
Involve every pupil in music making
Enable children to realise their individual creative potential
Broaden children's musical awareness and foster an appreciation of music from different times and cultures
Ensure progression of musical skills involves in performing, composing, listening and appraising.
Develop social and personal skills, which are transferable across the curriculum.
Contribute to the life of the school and wider community
Encourage children to express themselves
Develop self-esteem through musical achievement
Encourage children to leave school with a love of music and with happy memories of their musical experiences
Our music lessons are based on expectations set out in the National Curriculum and we use a scheme of work called Active Music, which develops children's understanding of pitch, duration, dynamics, tempo, texture, structure and notation
All children participate in music lessons of at least 30 minutes weekly. We are looking forward to taking full advantage of our new designated music room as of September 2019 where all classes' music lessons will take place.
Extra-curricular music opportunities are also available to pupils who wish to participate. These include:
Specialist peripatetic music teachers delivering instrumental tuition including piano, violin, guitar and drumming
Choir (available for KS1 and KS2)
We love to perform at Red Oaks and we have a lot of talented Musicians and performers at Red oaks.
Take a look
at one of our many virtual concerts that we have done! Superstars!!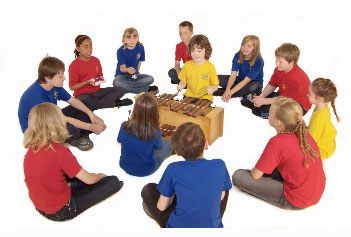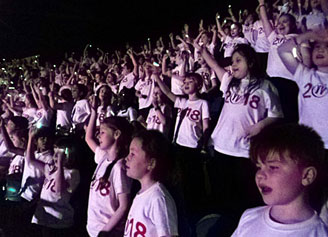 Schemes of Work
Active Music

There are four progressive teaching blocks in the Active Music Scheme:
Rhythm & Pulse
,
Instrumental and Pitch
,
Singing Games
and
Composing
Rhythm & Pulse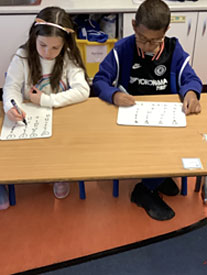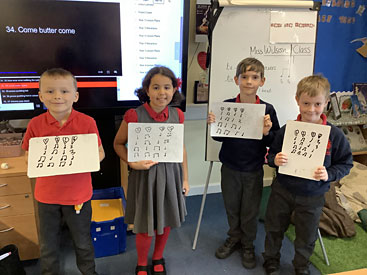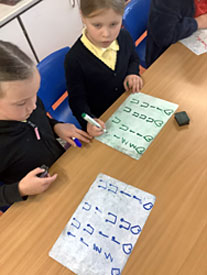 Instrumental and Pitch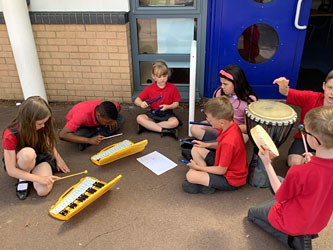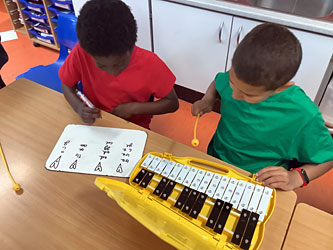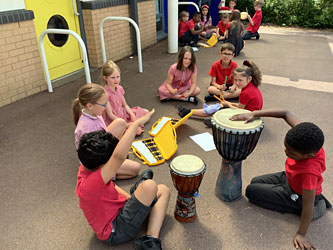 Singing Games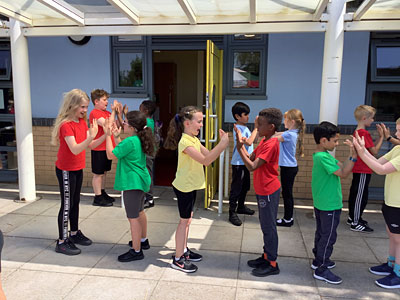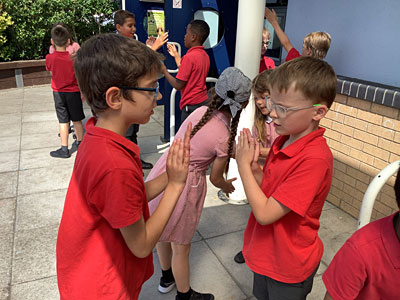 If your browser does not support video directly, you can download it instead
Composing