Mental Health and Well-Being
What is Mental Health?

The Children's Society describes mental health as how we feel about ourselves "emotionally, psychologically and socially".We all have mental health - some people have good mental health and some people don't. It is important to remember that mental health can change at any time in our lives.
Mental health is just as important as physical health, and just like our bodies, our mental health can be harmed by many different things, including:

Abuse or neglect
Experiencing trauma through crime or violence
Social isolation
Being bullied or discriminated against
Feeling stressed or under pressure
Living in poverty
Having debts
Losing someone close to you
Having a physical health condition
Losing your job
Having to care for a relative
Substance misuse.
Children's mental health is especially important, as if young people don't get help with their mental health problems, the issues they're experiencing can stay with them when they get older.



Well-Being and Resilience - what are they?

Well-being and resilience are terms which often come up when discussing mental health.


Well-being

describes how happy, healthy and satisfied we are. Further information about well-being can be found on the Children's Society website.


Resilience

is the ability to cope when things go wrong.
Resilience can also be described as:

Bouncing back after difficult time
Dealing with challenges and still holding your head up
Giving things a go or trying your best
Being strong on the inside
Being able to cope with what life throws at you and shrug it off
Standing up for yourself
Not giving up
Just like mental health, resilience isn't fixed. There are many things to help build resilience, such as asking for help, trying again, looking after your physical health and learning from mistakes.
Meet the Well-Being Team



Kathy Clarke


SENDCO and Mental Health Team Lead



Becky Taylor


Pastoral Manager and Designated Safeguarding Lead




Stacey McGahey


PSHE Lead



Lindsey Vaughan-Lewis


ELSA (Emotional Literacy Support Assistant)



Bonnie Hawkins


ELSA (Emotional Literacy Support Assistant)



Naomi Marturano


Barnardos Trailblazer/Early Mental Health Practitioner



Dan Blagg


Mental Health Governor



Mental Health in the Red Oaks Curriculum

At Red Oaks we take Mental Health very seriously and it is covered within our curriculum in a variety of different ways. Our PSHE curriculum follows the Jigsaw scheme. Jigsaw has a strong emphasis on emotional literacy, building resilience and nurturing physical and mental health as part of a whole school approach. Jigsaw lessons also include mindfulness, allowing children to advance their emotional awareness, concentration and focus. For more information about Jigsaw, please click here.

As well as Jigsaw, children in years 4 and 5 use the Strategies for Safety and Wellbeing programme developed by the Anna Freud National Centre for Children and Families. The programme is designed to increase skills for children around safety, mental health and wellbeing and how to access sources of support. As part of this, children are supported to identify what feels safe/unsafe, recognise, understand and manage feelings, identify coping and help seeking strategies and challenge stigma around mental illness.

For more information about the Anna Freud National Centre for Children and Families click here.



What is Mindfulness and what does it look like at Red Oaks?

Mind.org.uk describes mindfulness as a technique you can learn which involves making a special effort to notice what's happening in the present moment (in your mind, body and surroundings) - without judging anything. It has roots in Buddhism and meditation, but you don't have to be spiritual, or have any particular beliefs, to try it.
It aims to help you:

become more self-aware
feel calmer and less stressed
feel more able to choose how to respond to your thoughts and feeling
cope with difficult or unhelpful thoughts
be kinder to yourself
Mindfulness is practised in every class at Red Oaks in a variety of different ways. This includes mindful breathing, positive reflections, visualisation, following mindfulness activities on the Cosmic Kids You Tube channel, yoga and many others.
Dr Pooky Knightsmith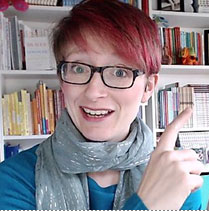 Dr Pooky Knightsmith is an internationally respected expert in child and adolescent mental health. Pooky has a PhD in child mental health from the Institute of Psychiatry, is the author of five books and is the current vice chair of the Children and Young People's Mental Health Coalition.

Passionate about giving all young people the support they deserve, Pooky works tirelessly to 'be the change she wants to see'. A prolific keynote speaker, lecturer, trainer and author, she develops and shares practical, evidence-informed approaches to promoting mental health - arming health and education staff with the skills, inform444ation and knowledge they need to support the children in their care; whilst also working hard to drive collaboration and change at a national and international level amongst politicians and charity, business and service leads. 

As a Trust, we were extremely lucky to have Pooky spend a whole day with us in November. During the day she provided workshops for both staff and parents from across the trust, to provide a valuable insight into how to support young people with various mental health needs.
Click here to see the presentation provided by Pooky.
For more information about Pooky, click here to be redirected to her website.



Useful links for Parents and Carers

General


Kids Helpline - Australian website with many useful resources to support a wide variety of issues
Young Minds - useful information about various mental health conditions and how to get help
Child Line - lots of information and useful resources about mental health, including games to boost your mood
Family Lives - charity providing help and support for a wide variety of family topics
The Children's Society - variety of resources and advice about mental health 0-25 years



Self-Esteem


Young Minds - parent's guide to supporting children with self-esteem
The Children's Society - information, tips and videos about self-esteem
Kids' Health - information about self-esteem



Resilience


Positive Psychology - information and advice about building resilience in children
Bright Horizons - information and strategies for building resilience in children



Mindfulness


Cosmic Kids - yoga designed specifically for children
Go Noodle - games to encourage active movement and mindfulness
Breath Meditation - You Tube video introducing children to mindful breathing



Anxiety


Young Minds - information and advice about supporting a child with anxiety
Child Mind Institute - tips for helping a child with anxiety
The Anxious Child - booklet for parents about anxiety in children (produced by The Mental Health Foundation)
Anxiety UK - information and advice for parents about anxiety in young people



Bereavement and Loss


Child Bereavement UK
Winston's Wish - childhood bereavement charity.
Wiltshire Treehouse - bereavement support for children and young people up to the age of 25