Online Safety - Teaching the Grown Ups
Safer Internet Day 2020
Internet Matters.org
www.internetmatters.org
is a fantastic website that strives to help parents keep their children safe online.
It's a treasure trove of practical advice, guidance and videos.
Click here to read the internet safety guide for children
aged 0-5
aged 6-10
aged 11-13
aged 14+


The 'Issues' tab provides links to the following concerns: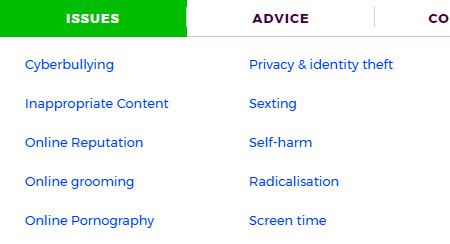 Parenting in the 21st Century Workshop - keep your kids safe online
Thank you to all parents who were able to attend our parent workshop with Karl Hopwood. We hope you found it as interesting and informative as we did. Please find attached some key links and documents that Karl has kindly shared with us that you might find useful. Please do not hesitate to contact Mrs Owens and our Cyber Mentors if you have any feedback or questions.
Workshop Notes
Android Privacy Tips
iPhone Privacy Tips
Online Safety Guide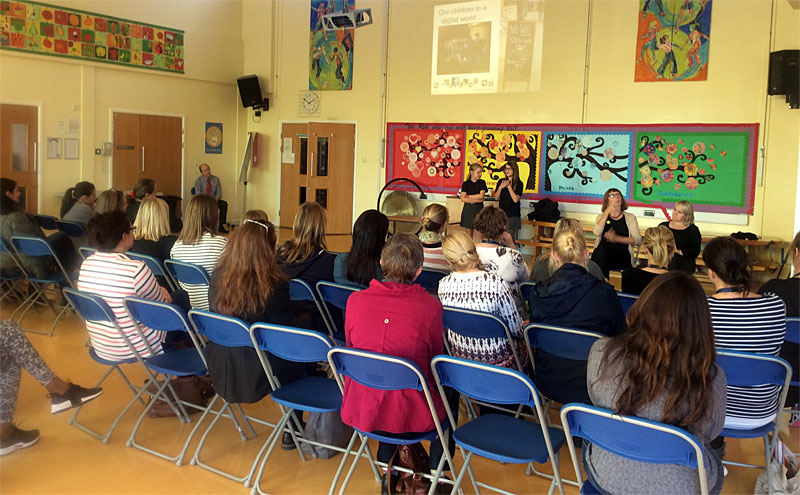 Online Safety - keep your kids safe this summer, including Pokémon Go!
Safari Internet - Staying safe this Summer
plus
Pokémon Go! Guidance
Digital Parenting Workshop
Thank you to all the parents who attended our Digital Parenting Workshops and for all your feedback (
summary attached
) - this will be really useful in planning forward. Watch this space for further details of upcoming workshops with our Cyber Mentors starting in the Autumn Term. We plan for the first one to be on Youtube!
Please click for the
Presentation from the workshop
and
Handout with useful resource links
.
Please don't hesitate to contact Lucy, our Online Safety Co-ordinator on
lmitchell@redoaks.swindon.sch.uk
should you require any further information.
Internet Matters
Please visit
Internet Matters
for tons of excellent and information and resources to help keep your children safe online.
New Parenting in the Digital Age website
Click here for advice and support
on keeping your children safe.
Did you know that all mobile phone providers offer free parental control services?
Click her to find out more
.



Online Safety links for the grown ups


If you have any suggestions of additional links we could add to this page, please e-mail Mrs Mitchell

Parents/Governors/Staff, if you are interested in becoming involved supporting the Cyber Mentors in their work, please e-mail Mrs Mitchell. We meet every Tuesday lunchtime; your attendance at some meetings to share your ideas and feedback on the children's ideas would be really appreciated.